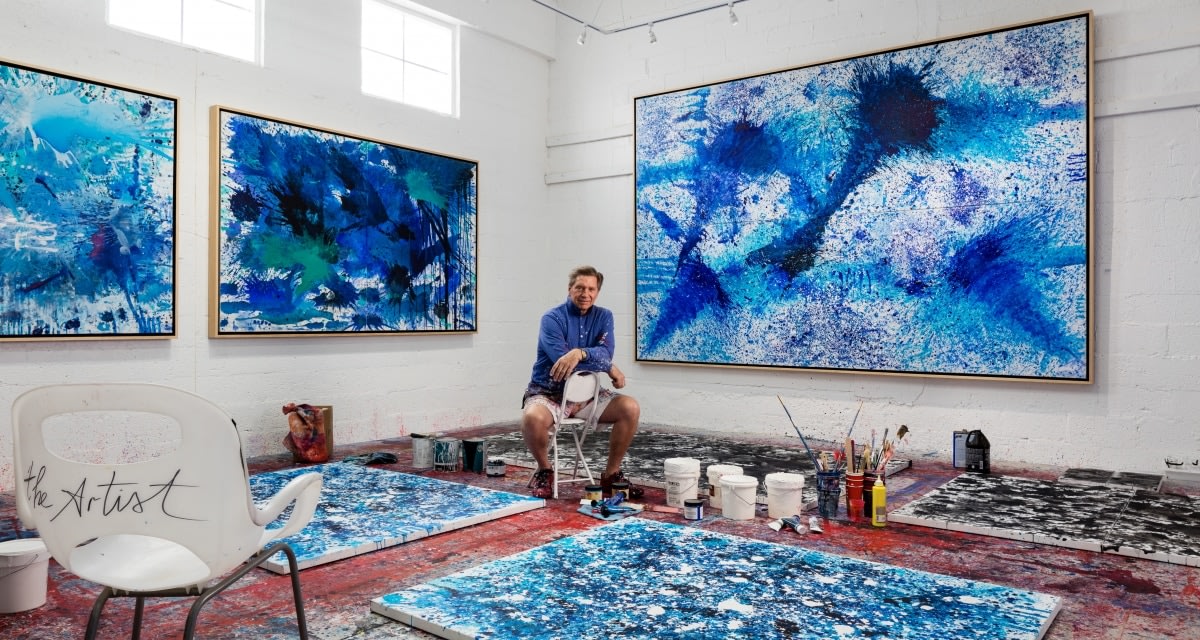 The American Dream
"The American Dream is the belief that anyone, regardless of where they were born or what class they were born into, can attain their own version of success in a society where upward mobility is possible for everyone. The American Dream is achieved through sacrifice, risk-taking, and hard work, rather than by chance." Adam Barone, Investopedia
Humble Beginnings
J. Steven Manolis (Steven) is the embodiment of the American Dream, rising from humble beginnings from a Greek and Swedish immigrant family from Huron, South Dakota, to achieve many pinnacles of success. Manolis knew that he wanted to be an artist by age 8, but his Greek Grandfather forbade it because all artists that he had known in Greece were communists. So, as an avid Yankees fan, he decided he would become a businessman in New York City.
IF YOU WORK HARD
Manolis was a scholar and an athlete who lettered in three sports and graduated Summa Cum Laude. He also was the co-lead singer and guitar player in a Rock and Roll band named The Torres. By the time he was 18, he was financially independent from the money he earned playing with the band. He used his savings to put himself and his siblings through college and help with the family expenses.
He was a member of the band until he graduated from college in 1970. "The Torres" were inducted into the South Dakota Midwest Hall of Fame in 2011. Manolis' work ethic was instilled into him by his father and grandfather. This discipline of working hard, coupled with talent, helped him succeed in many endeavors. As he often says, "Talent without hard work is not good enough."
A PATRIOT AND AN ARMY VETERAN
At the University of South Dakota, Manolis became an Army ROTC Lieutenant, Artillery (Air Defense) and received the Distinguished Military Student Award in 1970. After graduation, he joined Eastman-Kodak where he received a six-month training in photography. This training would become important in learning how to compose pictures and later, paintings.
Manolis was called into active duty in January of 1971. Manolis was actually happy to be able to serve the country that welcomed his immigrant family. He is very much a patriot and a believer in defending the American Dream. In September of 1972, he was honorably discharged from the U.S. army.
"J. Steven Manolis is a modern master; more particularly, a modernist, as his masterful responsiveness to his medium indicates, and with that an abstract expressionist."
Donald Kuspit, Leading Art Critic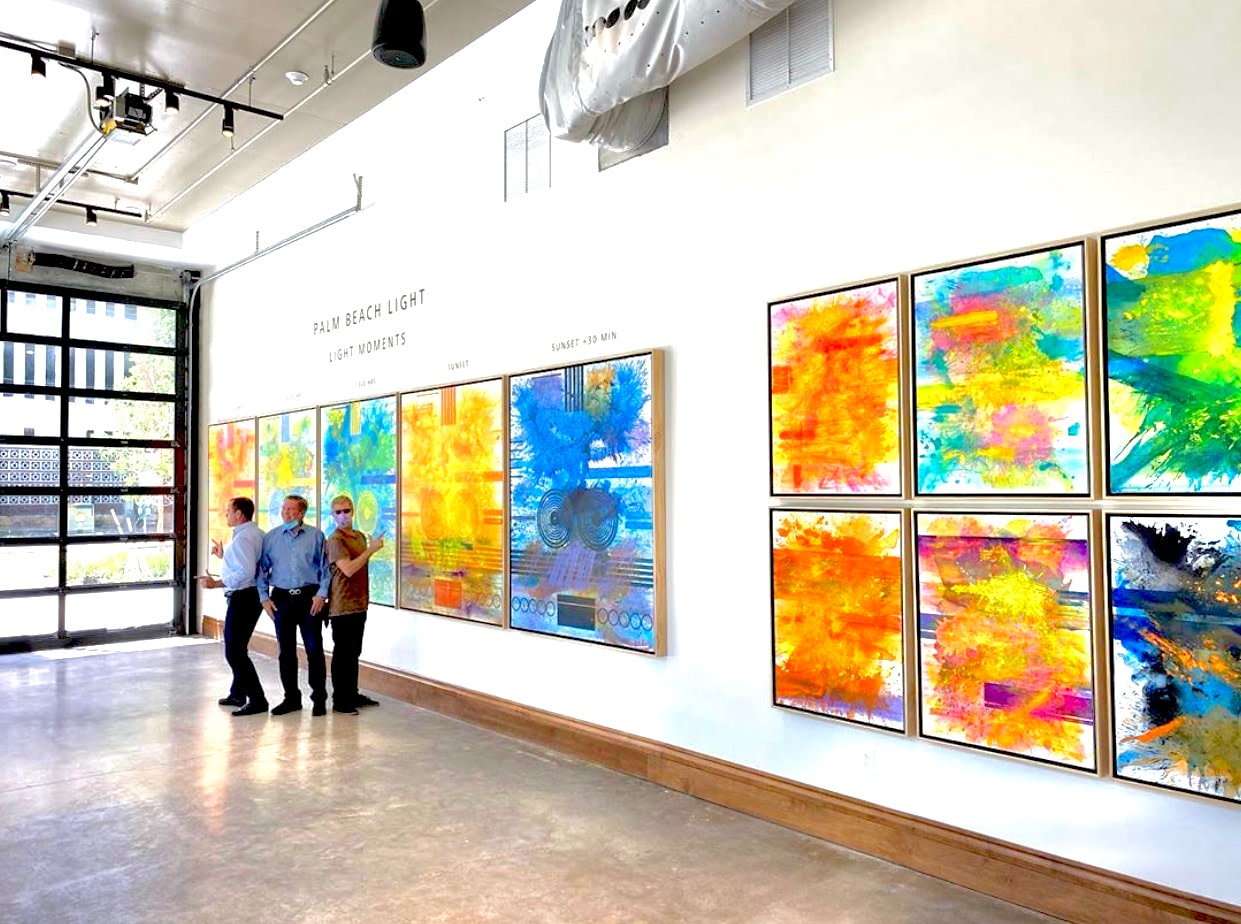 Nothing is Impossible
Next, he began to work on his dream of becoming a businessman in New York City. He enrolled in and graduated from the MBA program at the University of Chicago. He was later hired by Solomon Brothers.
In 1980, J. Steven Manolis was made the youngest General Partner in the history of Solomon Brothers. He Co-Pioneered Mortgage Securitization which ultimately became the largest corporate fixed income market in the world. His discipline and hard work had paid-off.
Pursuing His Love of Art
But his love of art had never waned. While working on wall Street, he started collecting art privately and devoted his philanthropic efforts towards the Arts. He joined the National Academy of Design in 1987 and became Chairman of the Advisory Board of the National Academy in the mid 90's. In 2006 he was awarded, along with Wolf Kahn, the annual Man of the Year Award. In 2007, Steven retired from the National Academy, and became a Trustee and Development Director of the Vermont Studio Center, where he served until 2016. He was also a Trustee of the Emily Mason Wolf Kahn Foundation from 2007-2014.
Private Painting Lessons from Wolf Kahn
Manolis started taking private art lessons from Wolf Kahn in 1984 until 2013. Wolf painted in oils and pastels. Manolis chose to master watercolors in order to find his own voice and medium. Today, Manolis uses watercolor techniques with acrylic paints in order to create large canvases.
Manolis had to keep his art "career" private from his Wall Street practice. He came out of the closet on 9/27/2014 with a solo gallery exhibition in the Hamptons at the Chase Edwards Gallery. He also retired from Wall Street.
METEORIC RISE ART CAREER
Bruce Helander, art critic and artist, would go onto write an essay titled the "Rocket Man" detailing Manolis' art career and his meteoric rise from that moment in 2014. Manolis' paintings also caught the eye of renown art critics Donald Kuspit and Anthony Haden-Guest, both of whom have written numerous articles about his work.
Since 9/2014-12/2019, Manolis has had 3 solo museum shows, 16 solo gallery shows, and 16 group shows. His work is now exhibited in 15 corporate installations. He also has over 360 new private collectors.
REDWORLD- HIS LIFE PHILOSOPHY
Naturally, Manolis' philosophy of life is that everything should be done passionately, full on-all-in! He believes that if you follow your dreams and have a lot of discipline and drive, you can achieve anything- the American Dream. He calls this, living in REDWORLD. This is how he has lived his life. He created a series of paintings called Red World to depict this philosophy of life.
Manolis - His Art
Manolis is an abstract expressionist artist who paints about his relationship with the world, nature, and the universe. He uses color fields and geometric abstractions to convey his messages. He paints about the beauty and grandeur of the universe and nature. He also paints about the affect of climate change on our environment.
In spite of having a childhood full of adversities that could have felled lesser men, J. Steven Manolis is a man filled with optimism and who looks for the beauty in life. Beauty, to him, is life affirming. Life is filled with possibilities, not limitations.
His Own Path
It is no surprise that Manolis did not follow the traditional modern artist's path where you attend art school and then apply to an artist colony or residency program such as the Vermont Studio or the MacDowell Colony. He learned his craft through private lessons with a master. He also had a prior career before becoming a full-time artist
Steven still works incredibly hard at everything he does. He paints seven days a week at his 5000-sf studio-gallery, Manolis Projects. Manolis Projects has also evolved into an artist salon where artists come together to exchange ideas.
Manolis curates several group shows a year, the largest of which coincides with Art Basel Miami. The 2019 Art Basel show titled, "Off the Charts" received a glowing review by Anthony Haden-Guest in the art magazine, WhiteHot.
J. Steven Manolis is living proof that the American Dream is achievable if you work hard enough and are willing to sacrifice to follow your own dream. You have to live full-on, all-in. You have to live in REDWORLD!
Do you live in REDWORLD?